Frankfurt was a new experience for both of us. Our expectations were not very high, as we thought of Frankfurt as a boring business center. We know that the stopover would be for a couple of days, and that the battery wouldn't handle the heater for that long, as it was cold outside, so we opted for a campsite. What's challenging about Frankfurt, and Germany all together, is the "green emission zones". Our beloved Lörppö from 2004 is not allowed into any of the cities with green zones. So, we looked for a campsite outside of the city, where we are legally allowed to drive. Only afterwards did we realize that even that area was now a green zone and we'd been happily cruising along in our dieselmonster! Luckily we avoided a hefty fine this time. So, fellow vanlifers, make sure you have the latest updated info on the zones, because on the signs on the roadside are non-existent. The campsite wasn't much to look at, but it was near the tram station to Frankfurt and therefore served our purposes.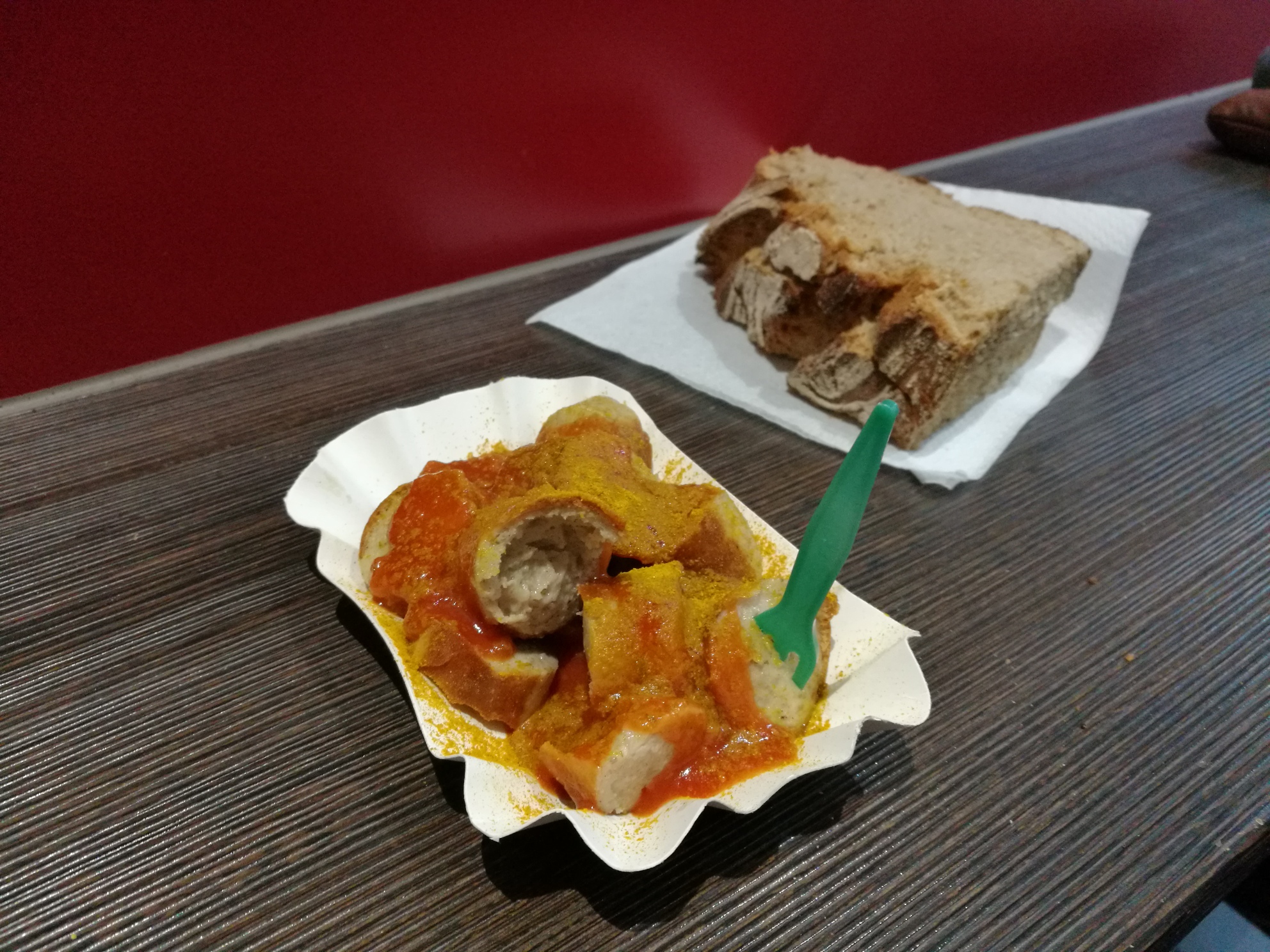 Frankfurt is quite a polarized city. On the other hand it is known for its bankers and investment ccentres, on the other there's the shady part, with all sorts of people hanging around the corners. We happened to go straight into a dodgy area, just right next to the main train station, so we were quite surprised! People were lying on the pavements in sleeping bags. One guy decided to shoot up some amfetamin right in front of us, while waiting for the traffic lights to change! The reason to wander in this area was Olli's undying love for currywurst. And we did find an awesome place to try some. If you're willing to explore the lesser known side of Frankfurt in search for some great wurst then we can recommend Taurus 25 for it.

After a post-breakfast pre-lunch currywurst snack, we were ready to explore the city sights. Our favorite was the skyscraper that took us 54 floors up with great views over the city. We spent a sunny hour just looking at the surroundings, recognizing international banks all around.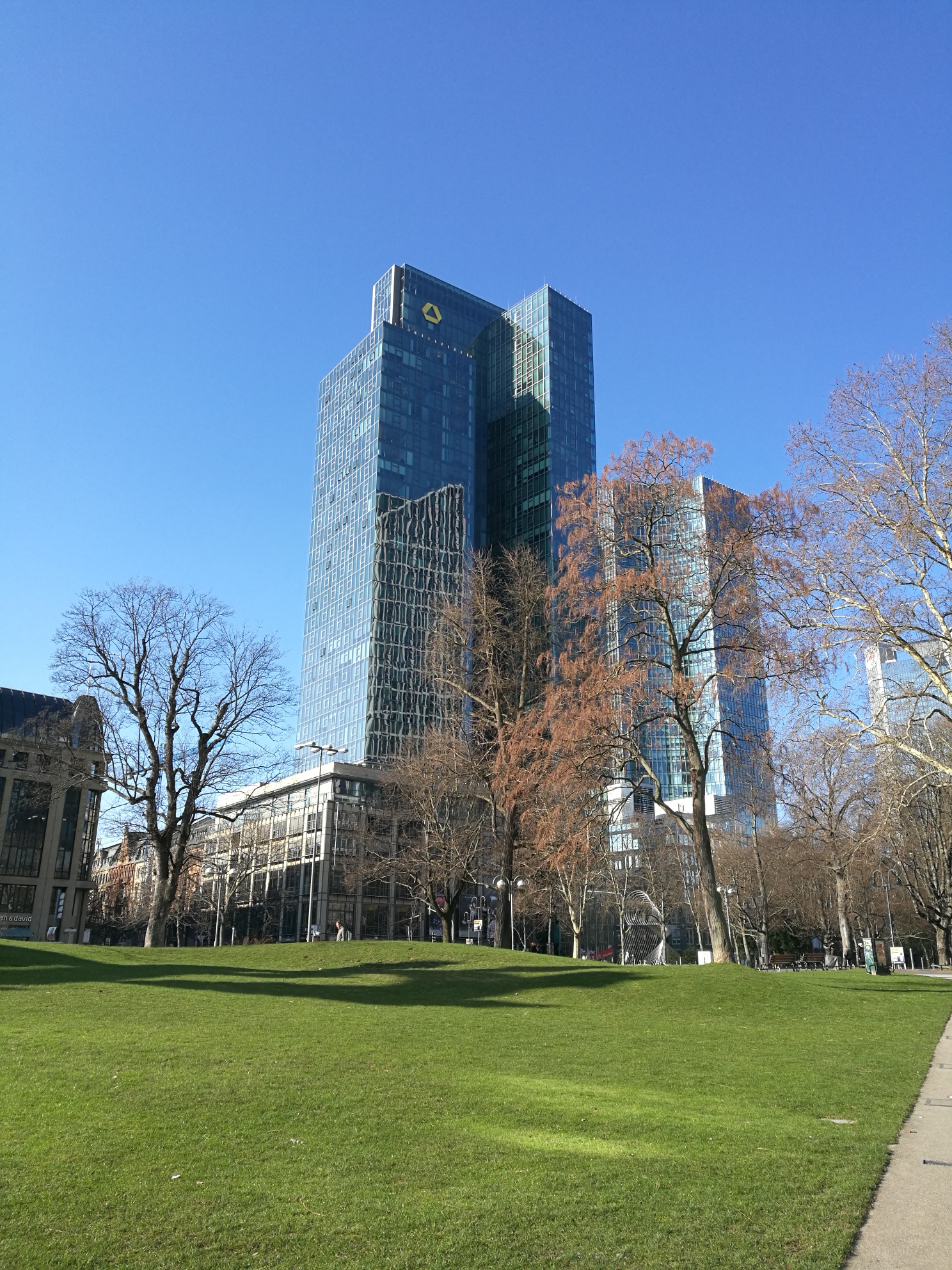 The afternoon in Frankfurt was the first day that felt like spring. For us this made a huge impact and left us with great wibes of the city. We enjoyed people and dog watching on the riverbank and taking in the sunrays after a long and dark winter in Finland. What a pleasant surprise Frankfurt turned out to be!