We drove through the scenic hills of the black forest towards Switzerland. We ended up making an overnight stop in Bern before continuing on towards the valley of Valais.
We thought long and hard about our two route options. Either we drive through the west, driving around the Alps, or literally drive through the Alps. Having only summer tires, this did not seem like a sensible option, but we did not want to take the longer route. So, we opted for taking the car train straight through the alps! We headed for the Lötschberg-tunnel. The road from Bern was our first touch point to the alps, and oh the scenery! The day was crisp, sunny and absolutely beautiful. The mountains rose on each side as we drove deeper and deeper into the mountains. It slowly turned into a serpentine road with dreamy landscapes left and right.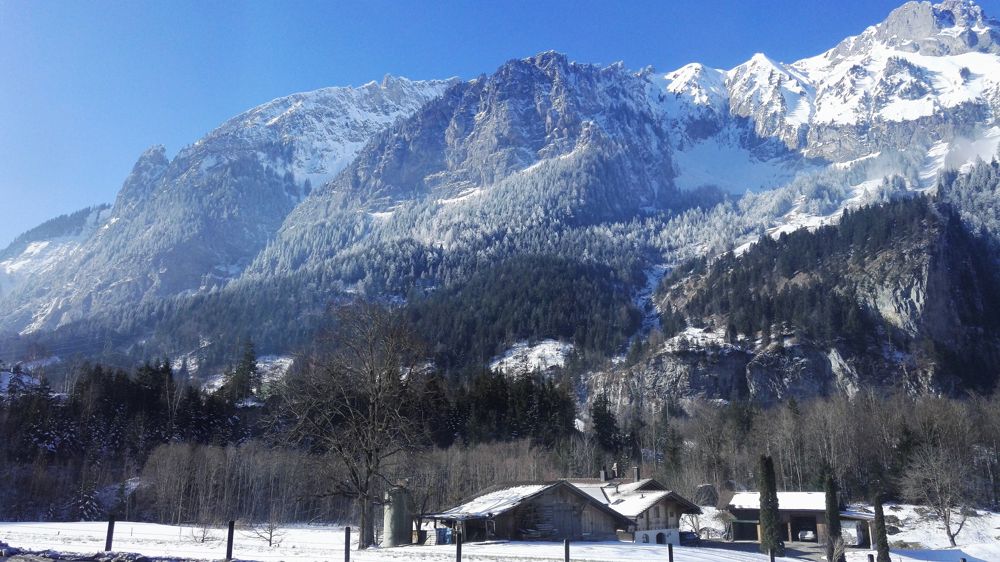 Up the hill, we found the train station with a few cars waiting for the transport. The train itself was an interesting vehicle, one could see that it had been in use for a while. The train took us straight through the alps into the valley and set us back about 25 euros. It was an exciting feeling driving the van on the train. Handbrake on, and on we go! We sat in the car as it entered the pitch dark tunnel and felt as we started moving faster and faster. Twenty exciting minutes later we were on the other side!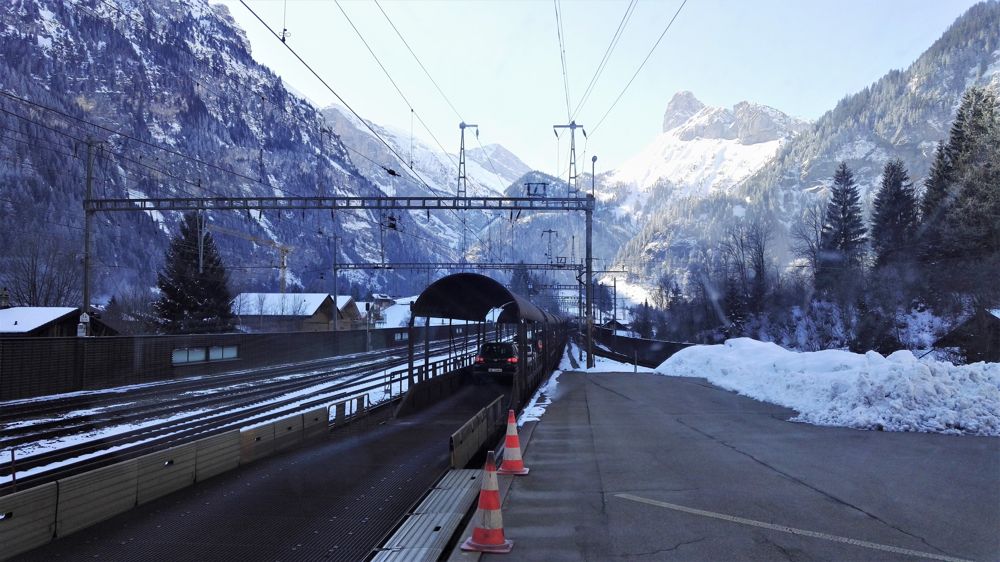 The picturesque roads winded down the hills towards the valley. We soon arrived at the town of Visp, where we were greeted by O's relatives with open arms.
From this point onwards the trip fel like a "normal holiday", as our local guides knew all the best places and took the time to show us around. We drove around the valley in beautiful old villages, up mountain roads, with vineyards on the sides, following the pace of local life. For anyone enjoying nature and scenery, the Valais valley is a must see. The backdrop of the magnificent alps, and the warm spring sun felt magical. We hope to one day return to the area for some hiking as well. The bucket list just keeps on growing while on the road. More about Visp and its surroundings coming up in our next post!